Download Livi
GP appointments by video, 7 days a week
GP appointments from home, work, or on the go
Get medical advice, referrals and prescriptions
Free NHS service in eligible areas
Scan the QR code to download the Livi app on your smartphone or tablet. If you'd prefer not to use the QR code, you can download Livi directly from the App Store or Google Play.
With Livi you can see a GP by video at a time that works for you. Appointments are available 7 days a week and include medical advice, prescriptions, sick notes and referral
Face Covering - Guidance Update
NHS Guidance on Facemasks in Primary Care Settings
1st June 2022
Patients who enter GP practices in England are no longer required to wear facemasks unless they have respiratory symptoms.
Updated guidance says patients, apart from those with respiratory symptoms, are 'not required' to wear a facemask unless they wish to as a 'personal preference'.
However, health and care staff should continue to wear facemasks as part of PPE when working with suspected or confirmed Covid-19 patients, including those working with untriaged patients in primary care.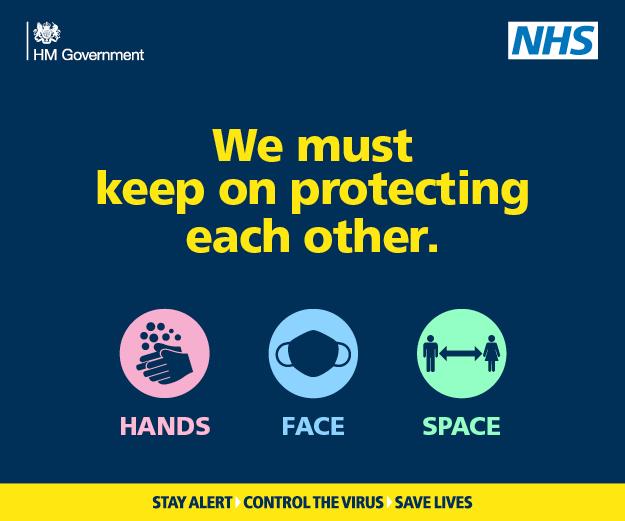 Routine Appointments
These can be made by telephoning the surgery on 01604 716500. As demand on appointments is so high, it is not always possible to see your first choice of doctor and you may be offered an appointment with another doctor.
Routine doctors' appointments are released two working days and one week in advance. Routine nurse appointments and clinics can be booked up to four weeks in advance. Online appointments are also available to book up to 4 weeks in advance. You can book routine blood tests, cervical screening, Asthma Reviews and GP appointments.
Urgent Problems
Patients who require to be seen urgently can call between 08.00 and 15.00 by selecting option 3. Your call will be be care navigated to the service that is most approriate to your needs. They will need a brief description of your symptoms for the duty team who will call you back; this is called triage.
The traige team will propritise work and will contact you no later than 2 working days. If you are unable to wait and feel it is urgent then to ring 111 for advice or use Livi.
Please make sure you are available for a call back if you need urgent attention. We will contact everyone who feels that they have an urgent problem on the same day.
Triage
All patients requesting urgent appointments are contacted either by the duty doctor or a nurse practitioner. All our nurse practitioners are highly qualified and are trained to advise on and treat minor illness or injuries and can prescribe appropriate medication.
All have held senior positions either in Accident and Emergency departments or in other areas of medicine where they have been trained to triage acute illnesses.
Mental Health
If you are struggling with your Mental Health please contact the Mental Health Wellbeing Navigators on tel 0800 448 0828 for advice.
We do have trained staff to help you if you are having mental health issues.
If it is a crisis you will be attended to on the day.
If it is less pressing we will arrange an appointment with a trained member of the clinical staff.
Telephone Advice
We are revising our appointment system which we believe will improve access to doctors and nurses, we no longer pre-book telephone consultations with doctors.
We can offer telephone consultations on the day with our clinical team; please ask reception when calling for more details.
Home Visits
Please ensure that you make any home visit request to the surgery before 10.30am. Late calls may have to be deferred to the following day.
We are always prepared to visit seriously ill or housebound patients at home. However, home visits do take time and so we would ask you to consider whether a visit is necessary before calling.
We can see several people in the surgery in the time it takes to do one visit.
On occasion you may receive a call from your GP to discuss a visit request as certain problems can be dealt with over the phone.
Disabled Access
Although the property is on 2 floors we only see patients on the ground floor.
There is wheelchair access to all ground floor consulting room and a large disbled toilet.
We do not have a hoist in the practice.
Please remember to wear a mask
Cancel an Appointment
It is important that you inform the reception staff if you are unable to attend your appointment, this will allow that appointment to be offered to another patient. If you fail to notify the Practice that you are unable to attend, you will be sent a letter informing you that you have defaulted from your appointment. Persistent defaulters maybe removed from the list.
We appreciate that it is busy getting through via our telephone lines and in the event of this we ask if you can complete AccuRx - Admin request detailing the time and date of your appointment that you cannot attend.
Late For Your Appointment
Please attend your appointment on time, if you are late you may not be seen. If you are not seen you will not be able to rearrange your appointment until the next working day-except in the event of an medical emergency that requires immediate attention.
Interpreter
If you require an interpreter to attend with you when you see your Doctor please notify the receptionist and she will arrange this for you.
Sign Up for SMS Reminders
Text Reminder Service
We have a texting service which allows you to receive confirmation and reminders about your appointments.
To have this service you will need to register by completing a consent form.
Please remember to update your contact details with us when you change address, telephone numbers and email address.
Extended Access
Greater Access to Primary Care
Do you find it difficult to attend an appointment during the working day?
Are you a busy parent with small children?
Or do you rely on working carers to take you to appointments?
The Northampton GP Extended Access Service makes it easier for you to book an appointment with a local GP or other healthcare professional at a time that is more convenient, including evenings, weekends and Bank Holidays. Appointments are available in Northampton.
When are appointments in my area available?
18:30 – 21:30 Monday to Friday
09:00 – 17:00 Weekends
30 – 13.30 Bank Holidays
If you would prefer to see your usual GP or practice nurse, please book an appointment with the practice during normal opening hours.
What type of appointments are available?
​A range of appointments are available through the service, including the following:
GP- routine GP Appointments & test results
Advanced Nurse Practitioner - acute minor illness
Where will I be seen?
All appointments for the Northampton GP Extended Access Service are available on the ground floor of Highfield Clinical Care Centre, Cliftonville Rd, Northampton NN1 5BD.
Ask us about GP Extended Access. When your practice is closed please contact NHS 111 if you require health support or advice.
For support with the management of minor ailments, please contact your local pharmacist or visit the NHS website.